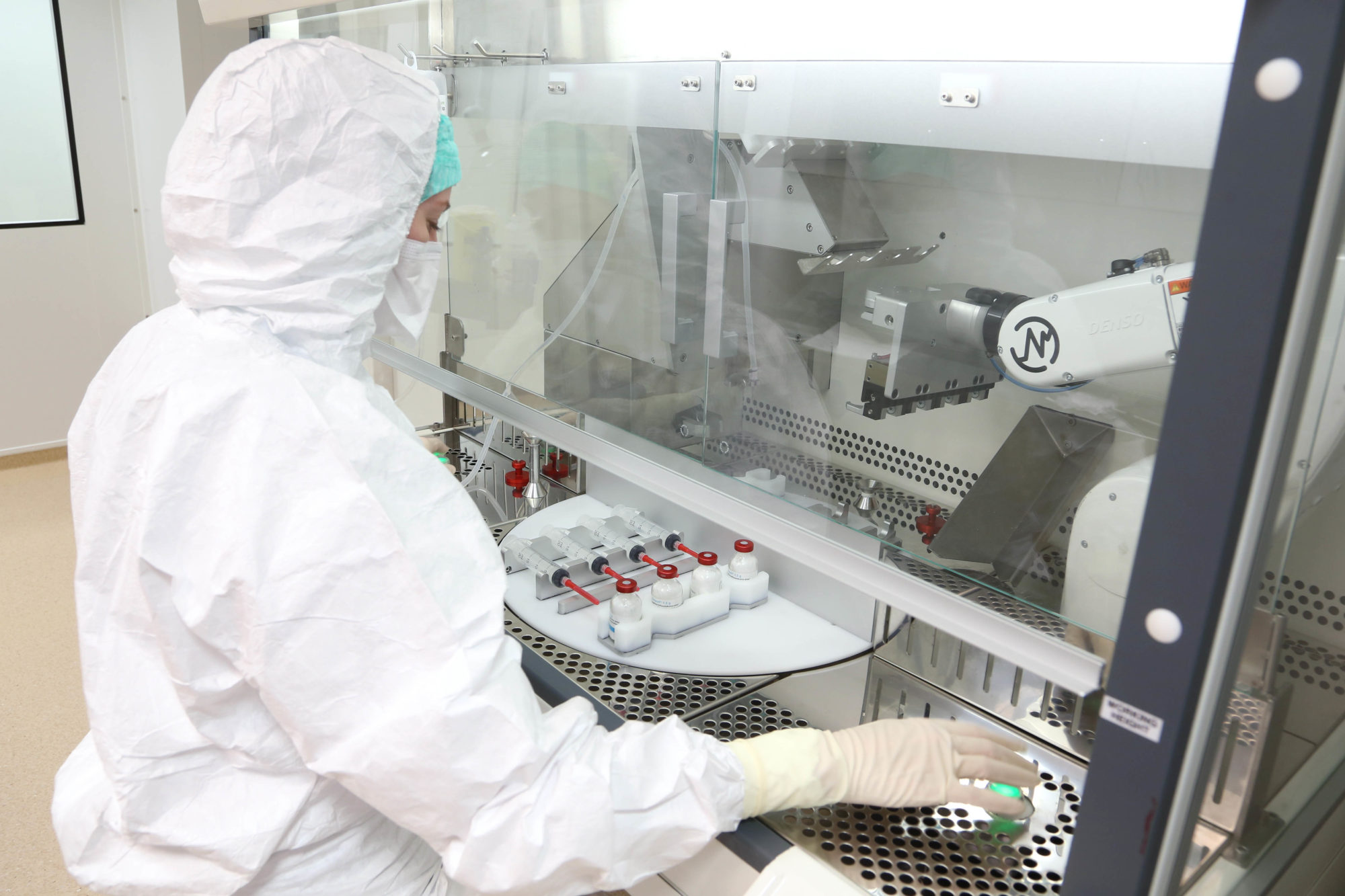 Published 29th of May 2015
The IV ICON compounding system that is unique in the world will soon begin its work in the medicine compounding facilities of the KUH hospital pharmacy. The robot is an innovation that enables the standardized mass compounding of intravenous antibiotic doses.
Head Dispenser Minna Helin-Tanninen says that similar robots usually prepare individual doses.
How does the antibiotics robot work?
The antibiotic is delivered to us as a dry powder that has to be dissolved into an infusion liquid and drawn into a syringe before use. This is currently done by nurses and pharmacists in the medicine rooms on wards, but in the future, antibiotics will be compounded by a robot in the clean rooms of our hospital pharmacy.
How many doses of antibiotics are prepared in KUH?
We prepare more than 100 000 doses of antibiotics each year, of which about 80 000 doses are cefuroxime. IV ICON has been designed so that it could handle a substantial part of this work.
How will the robot change the work of staff?
The robot will change work especially on the wards that use large volumes of cefuroxime. These are the medical and surgical wards, operating rooms and intensive care. We will probably not deliver doses to health centers, for instance, because it is more convenient for them to store smaller volumes of antibiotics and compound the required doses themselves. Nurses will have more time available for nursing, and pharmacists can focus on supporting medicine supply in practice. Our aim is that the antibiotics robot will reduce the workload and improve patient safety.