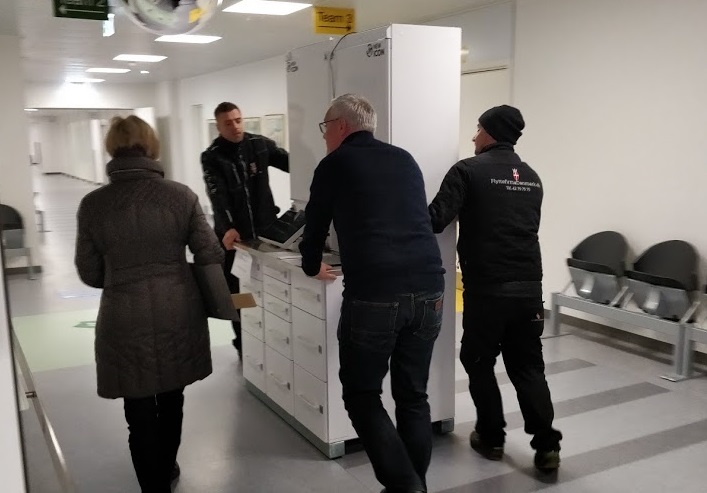 The Danish Sydvestjysk Hospital in Esbjerg will be implementing an eMED ICON smart medicine cabinet, thereby becoming the second hospital in Denmark having NewIcon technology after Odense University Hospital applied it earlier this year.
The hospital, which is currently undergoing reconstruction scheduled to be finished in 2020 will use the smart medicine cabinet as storage for rarely used medicine.
"Sydvestjysk Hospital wants to concentrate the storage of rarely used medicines. When decentralised to different departments, the medicine can expire and be left unused, causing medical waste. Furthermore, they want to try out a new ways of processing medicines that increases safety and traceability," NewIcon Sales Manager Hanne Hansen-Nord explains
The eMED ICON smart medicine cabinet manufactured by NewIcon was delivered to Sydvestjysk Hospital in February and will be used in patient care from May 15th and onwards.
"The employees in the hospital pharmacy and especially head pharmacist Anette Holm have been instrumental in the procurement process. We recently discussed how much they are looking forward to working with the smart medicine cabinet," says Hansen-Nord.
More information
Find out more about Sydvestjysk Hospital: www.sydvestjysksygehus.dk
MORE INFORMATION
Hanne Hansen-Nord
Sales Manager
NewIcon Group DK APS
+45 2851 4070
hanne.hansen-nord@newicon.fi
Would you like to stay updated on the latest news? Subscribe to our newsletter.