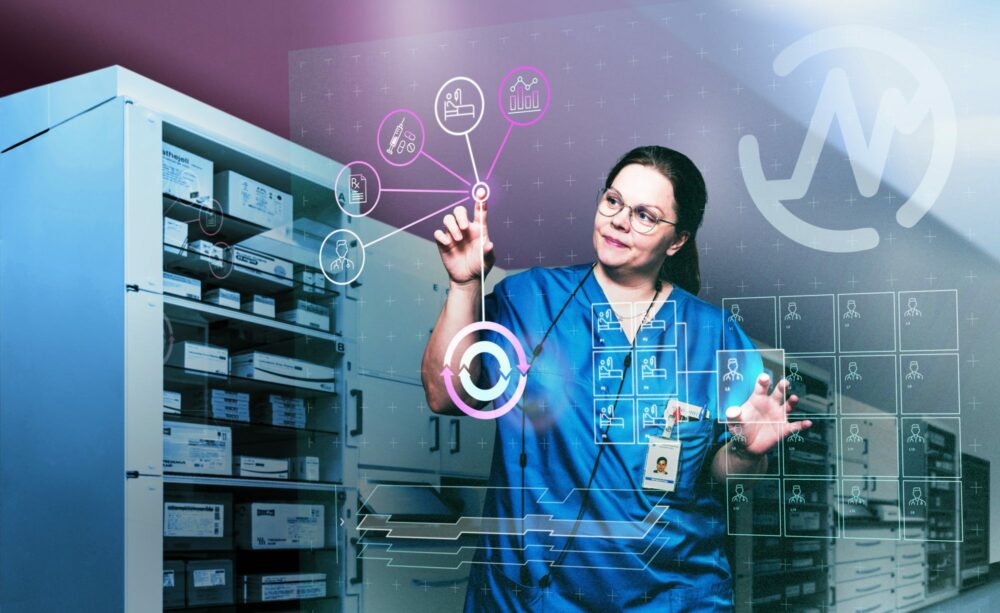 "I am one of the nurses in charge of the intensive care unit, and the eMED ICON automated dispensing cabinets (ADCs) have made a significant difference in my work. Earlier, I would spend up to an hour every day ordering medicines, stocking up the medicine cabinets and removing expiring medicines. Thanks to the ADCs, I can now spend that time on patient work.
Another difference is that medicines are administered to patients at different times. Before, we used to administer medicines to all patients at, say, eight o'clock, which made the medicine cabinets very busy at those times.
Only one person at a time can be signed in to the ADC, so we have allocated different times for medicine administration to avoid queues. This makes the medicine administration process much calmer."
In the future, I expect the Patient Information Data System to be integrated
"Initially, people worried whether taking medicines out of the ADC would take longer than before, as there are several new phases in the process. They also worried about power cuts and other exceptional situations. At the same time, however, we could not wait for the new ADCs to arrive.
Taking medicines from the ADC is just as quick, if not quicker, than before. I like the light inside the ADC that shows the location of the medicine. The cabinet also makes me double-check that I have taken the correct medicine.
In the future, I expect that the Patient Information Data System will be integrated into the ERP system of the automated dispensing cabinets. Perhaps one day, we will also have a pharmacy robot for compounding antibiotics and an electronic medication administration record.
I see robots as an aid rather than a threat that might take away nurses' jobs."
Tiina Kahila
More information
Seinäjoki Central Hospital
Tiina Kahila, nurse in charge of the ICU
Commissioning of the eMED ICON automated dispensing cabinets (ADCs): 4/2018
Site: A new hospital building
Caption: ADCs let nurse Tiina Kahila work in peace when administering medicines, as only one user can sign it at a time.
Would you like to stay updated on the latest news? Subscribe to our newsletter.