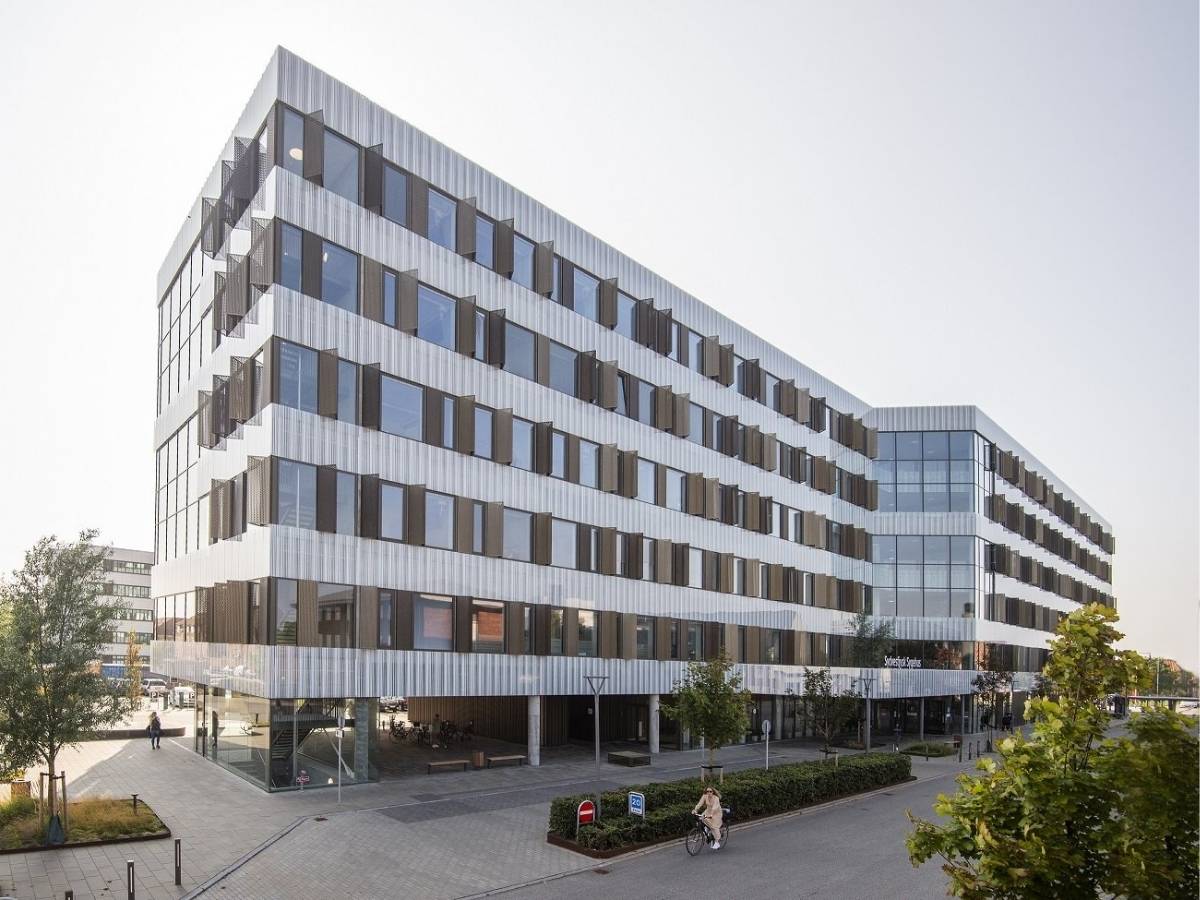 NewIcon's eMED ICON automated dispensing cabinets (ADCs) help monitor medication waste at Sydvestjysk Hospital's patient wards.
In 2020, Sydvestjysk Hospital in Esbjerg, Denmark, welcomed a new patient ward. The 5-story building is equipped with 158 single-bedded rooms, a blood bank with ten outpatient clinics, and an auditorium. The expansion increased the demand for equipment and technical solutions that could enhance the quality of patient care and operational sustainability.
Obvious benefits encouraged another purchase
Seeing the benefits the first eMED ICON automated dispensing cabinets (installed in 2018) had on reducing medication waste, Sydvestjysk Hospital Pharmacy purchased an additional cabinet in 2022. The new eMED will be placed on the ground floor in the new patient ward. "With the new eMED, Sydvestjysk Hospital Pharmacy wants to continue centralizing medicines that are not frequently used. When these medicines are decentralized to different departments, they expire and cause wastage after being opened and left unused," NewIcon Sales Manager Hanne Hansen-Nord explains.
"The cabinets are convenient and help reduce the number of leftover drugs going to waste"
Pharmacy Technician Søs Nørgård Andreasen, who works at Sydvestjysk Hospital Pharmacy, comments, "We will use the new cabinet to store all kinds of medicines, some of which are for diabetes, antibiotics,  asthma, and epilepsy – the most commonly picked up by staff. The cabinet will only be accessible to nurses working in the patient wards. The cabinets are very convenient for the nurses as they now have immediate access to the medicines whenever needed. Before the eMED arrived, the nurses could wait until the next day to get the medicines when ordering from the hospital pharmacy."
At the old building, 7 to 8 wards share the same assortment of medicines, all stored in the eMED, instead of having duplicate stocks at the wards. "The eMED ICON automated dispensing cabinets help manage and reduce the number of medicines that go to waste," says Andreasen.
In addition to keeping these medicines in one place, the eMED cabinets provide real-time information on the medication. Nurses can quickly check via a web app if the drugs needed are in stock before fetching the medicines. Thanks to the light-guiding feature, they can also quickly find where the medicines are located inside the cabinet. Pharmacy technicians who keep track of the medicines can also quickly view the drug contents, expiration date, etc.
The staff save time, and the hospital wastes less medicine.
The article photo shows the new patient ward where the new eMED ICON ADC will be placed. Source: Sydvestjysk Hospital's website.
More information
Click here for more information about the eMED ICON automated dispensing cabinets.
Subscribe to our newsletter and learn how hospitals around the world are using our pharmacy automation solutions.