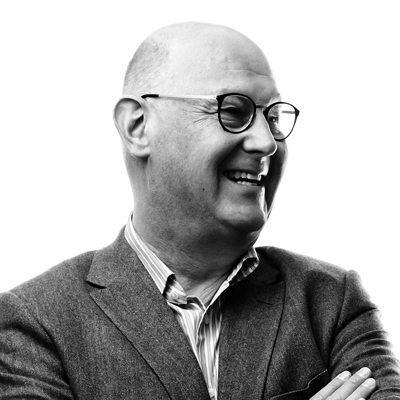 NewIcon's Board of Directors is currently preparing a growth and business plan for 2019–2021.
In June 2018, the new Chairman of the Board Mikko Suonenlahti was appointed to manage the work. He has over 30 years of experience in improving the value of several growth companies and listing them.
The experienced board professional took the offered chairmanship trustingly, because the pharmacy automation systems developed by NewIcon are user-oriented innovations in high demand in hospitals and pharmacies around the world.
Suonenlahti is excited about the robotics-based products which improve patient safety and make the work more effective while shortening the return on investment period.
'Hospitals in the UK, for example, make 230 million errors with medication every year, approximately 712 of which lead to the death of a patient. These could be prevented by automation of the medical  services,' Suonenlahti recounts.
'A friend of my family's who works night shifts as a nurse in a Finnish hospital told me how they count the pills to be given to patients manually, and how another colleague always has to verify the count. Together we wondered how much automation would improve work efficiency and save working hours for more important tasks, such as actually helping the patients,' he adds excitedly.
New distributors needed
Suonenlahti has a tough plan for NewIcon: Full speed ahead. The basis for growth is there, as the company has persuaded several significant financiers. The latest example is the Chinese investment company Highlight Health Investment Limited, which invested 4.5 million euros in spring 2018.
'The company is on a solid growth curve in many ways: trading in Finland is good, Denmark, where a subsidiary is located, has high demand for eMED ICON automated dispensing cabinets, the Israeli distributor Gotect has gained a market opening to hospitals as well as pharmacies, and the cooperation with Shanghai General Healthy Information Technology, launched in early 2018, has already brought us several significant deals,' Suonenlahti says.
According to Suonenlahti, the company has a strong vision as the digitaliser of the medical services of hospitals and pharmacies. He continues that particularly the automation systems intended for making medical services more efficient are market-changing.
No other health technology company in the world is able to offer all automation systems for the closed loop medication management of hospitals. Automation equipment which can be integrated to a hospital's data systems ensure a constant and unconditionally secure medical treatment: the right medicine to the right patient with the right dosage, at the right time and in the right way.
'We now need to speed up our growth even further. The most significant improvement must be made in our distribution channels. We must find the right partners to be our distributors in the various markets in Asia, Europe, and possibly even the US. We must also improve our sales through digital marketing, which makes NewIcon known around the world, offering our sales team more international leads to be contacted,' Suonenlahti notes.