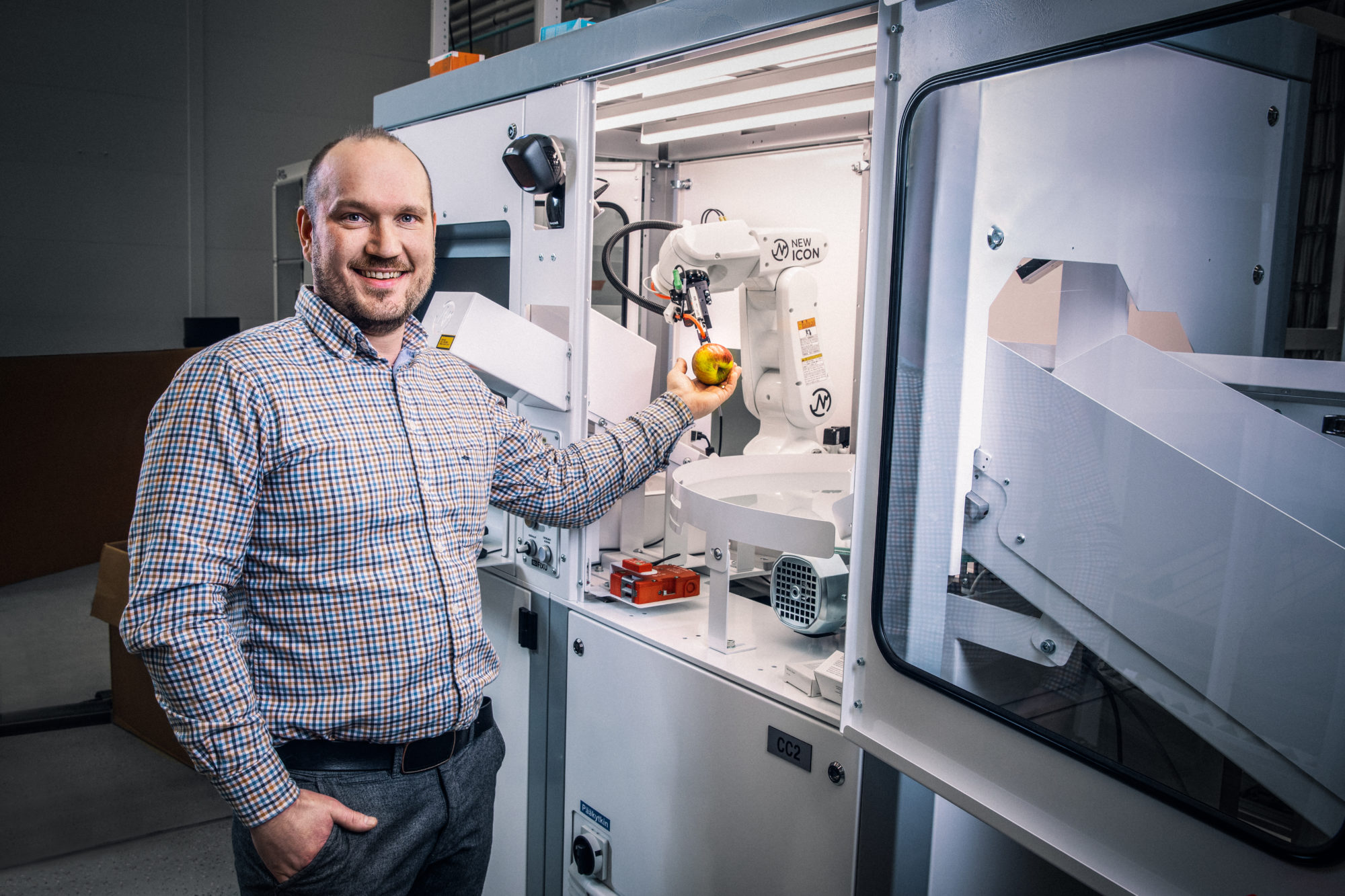 A robotic arm glides smoothly between the tall medicine shelves of the automated dispensing system. It stops, rotates and grabs the right medicine package with a secure grip. Who or what is controlling the robot? If it is currently responsible for the shelving, retrieval and packaging of prescription medicines, what will it be able to do in five years' time? Where is the development of automation systems heading?
In NewIcon's automation systems, industrial robots are controlled by an advanced algorithm developed by the company's R&D team. It is a detailed description or instruction on how to perform a specific task or process.
"We have used the algorithm to determine, for example, which paths the robotic arm should take inside the automated dispensing system to make it as fast as possible", describes Engineering Manager Janne Huttunen, head of NewIcon's R&D department.
Product development is driven by megatrends and customer needs
The development of NewIcon's automations systems and their software is governed by two drivers: concept development and customer needs.
"Concept development is carried out technology first, meaning that we consider what we could do better with some new technology. The product development of automation systems will be increasingly influenced by global megatrends such as artificial intelligence, virtual reality and digital ethics", shares Huttunen.
"Another starting point for product development is either customer needs we have identified or the feedback we receive directly from customers."
NewIcon's R&D department operates in accordance with the Lean principles. Development work is divided into three-week 'sprints' that begin with a detailed plan of the work for the upcoming period and end with a demo or software release.
"This allows us to steer the development in the desired direction in cycles of no more than three weeks, compared to our old process with a cycle of several months. The new operating model means that we can also involve the customer in the early stages of software development", Huttunen says.
Automation and robotisation make people better at their work
We also asked Huttunen a classic question: will robots and automation systems take people's jobs?
"I don't think so. Instead, I believe that automation and robotisation make people better at their work. For example, if doctors have artificial intelligence to support their decision-making in the future, they can make better data-based decisions in patient care. In other professions as well, people can focus more on the tasks that require their special expertise when a robot takes care of routine work", Huttunen concludes.
More information
The mean time between failures of a highly advanced robot is 50,000 hours
The industrial robots used in NewIcon's automated dispensing systems are manufactured by the Japan-based Denso Robotics. Instead of an industrial robot, many competitor automation systems use a so-called manipulator, which has often been developed in-house and programmed to do one specific task.
"Denso Robotics is an industrial robot specialist that focuses exclusively on the manufacture of robots. Consequently, the robots they make are highly advanced, proven to be reliable and easily adaptable for a wide range of applications. Their mean time between failures is theoretically 50,000 hours, which is a really long time", says Engineering Manager Janne Huttunen, head of NewIcon's R&D department.
Janne Huttunen, Engineering Manager
Joined NewIcon in 2016
Motto: Goal-orientation and enjoying life.
Download IV ICON Twins brochure
Would you like to stay updated on the latest news? Subscribe to our newsletter.