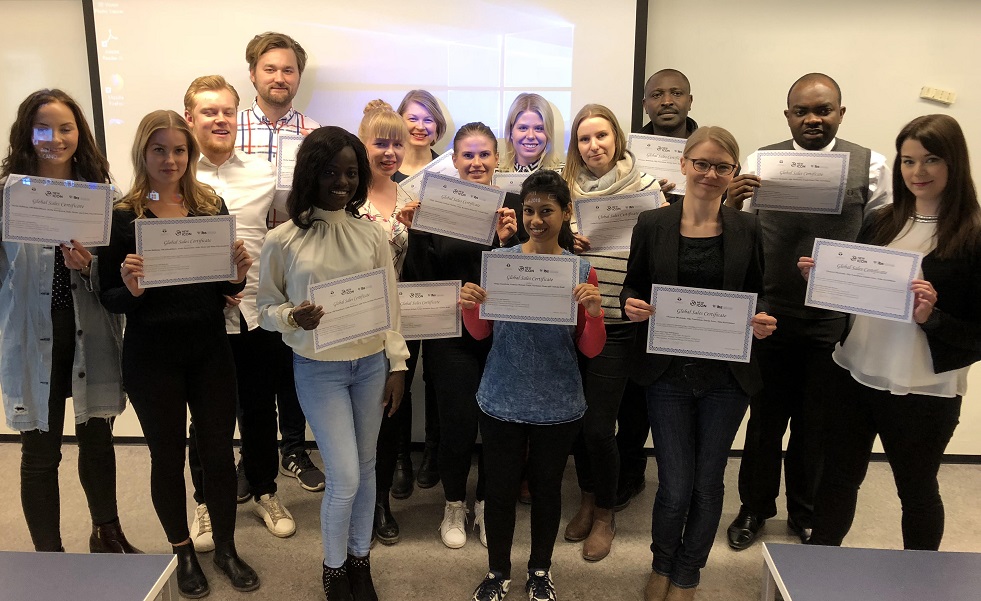 NewIcon's partnership project with the University of Eastern Finland (UEF) found dozens of potential distributors from Europe and Asia.
The partnership is based on a course held in spring 2018 where master's level students of international business and sales competed in B2B sales. The goal of the course was to learn about the sales process and sales planning as well as develop personal sales skills in practice.
The 18 students on the course were divided in four teams, each of whom spent six weeks looking for distributor contacts for NewIcon. The teams were assigned geographical areas from Europe and Asia. The teams got points for companies found, replies received from the companies and remote meetings scheduled with the companies.
"The winning team had a list of 44 potential distributors approved for contacting by NewIcon. The students contacted the companies electronically and got a reply from nine companies. Two contacts were selected for the meetings. The other teams also discovered plenty of contacts and received some replies," says Jonna Koponen, the lecturer in charge of the course.
Discussion underway with a Swedish contact
Many of the students in the international master's programme had previous experience of working life and living abroad, which was helpful in the sales project. The students received positive feedback from Marja Jaurakkajärvi, NewIcon's Business Development Director and the person responsible for the project on NewIcon's side.
"The students worked very hard and had an independent approach. We didn't set any quantitative goals since it's difficult to find these types of contacts. The results exceeded our expectations: the students listed nearly 300 potential partners in only a few weeks. In the end, we received two particularly promising contacts: one from Sweden and another from Eastern Europe.  We've already discussed potential collaboration with the Swedish company," Jaurakkajärvi says, delighted about the results.