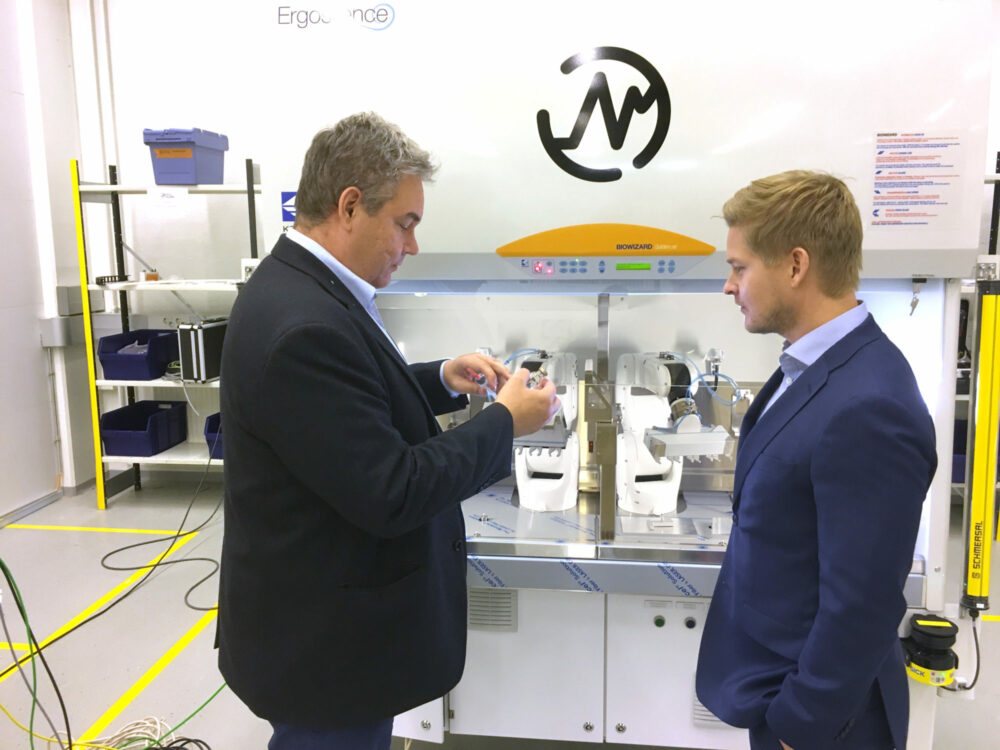 In a public offering of new shares, NewIcon managed to collect a total of nearly 4.4 million euros, which is believed to be the largest sum ever collected in Finland using crowdfunding.
As a result of the public offering, the company now has nearly 300 new shareholders, with dozens of health care professionals and entrepreneurs among them.
The Finnish Crowdfunding Act that was passed last year in September made it possible to seek funding of up to 4.99 million euros without the need to publish a prospectus approved by the Finnish Financial Supervisory Authority. Earlier, the maximum volume in a public issue without the need for a prospectus was 2.5 million euros.
"This is an excellent result. The funding guarantees the support that allows us to forward our plans for growth and international expansion. We will continue to scale our products and build our delivery networks in international markets," says Managing Director Ossi Parviainen, NewIcon Oy.
NewIcon is growing at a good pace and seeks to increase its turnover tenfold, achieve the leading position in the Nordic markets and establish itself firmly in the European and Middle Eastern markets within the next five years.
"The value of our tender book is tens of millions of euros, demonstrating that the possibilities of strong growth are very realistic," says Mr. Parviainen.
The NewIcon public issue was organised by the crowdfunding intermediary Kansalaisrahoitus Oy. The intermediary accepts only the most promising companies to participate in its investment rounds. The funds acquired in the public issue complement the debt financing that the European Investment Bank granted to NewIcon in early 2016.