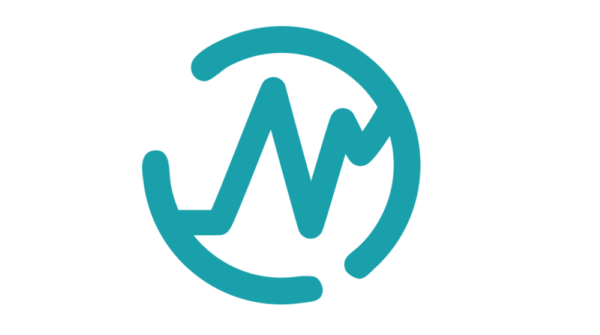 A Chinese investment company, Highlight Health Investment Limited, invests 4.5 million euros in the Finnish health technology company NewIcon.
Chinese investments in Finnish technology have increased significantly in the last few years, and the total Chinese investments in EU member states have multiplied tenfold.
Highlight Health Investment Limited is an investment fund controlled by Highlight Capital, an investment company specialising in health technology. The connection to Finland was formed when a health technology company funded by Highlight, Shanghai General Healthy Information Technology Co. Ltd. (SGHT), offered to collaborate with NewIcon.
Like NewIcon, the Chinese company was growing rapidly and was looking for a reliable partner with growing potential to ensure its position as a market leader in China. The Chinese company was impressed by the Finnish company's knowledge of software and robots, as well as their innovative medical service automation devices.
"They say NewIcon is like a gem hidden here in the north. For an SME like us, they're the best possible partner with whom we can start seeking business with the thousands of hospitals in China," Ossi Parviainen, the CEO of NewIcon, says.
Joint venture and framework agreement
In addition to the investment by Highlight Capital, the negotiations with SGHT have resulted in starting a joint venture. NewIcon owns 25% of the joint venture. The third owner is Lui (Richard) Yang, with whom NewIcon has already worked when Diyuan Enterprise Ltd. was a distributor for NewIcon.
The joint venture will begin the marketing and sales of NewIcon's automation devices in Mainland China, Taiwan, and Hong Kong. The sales are expected to start rapidly, as SGHT alone has been supplying its own automation devices to more than 500 hospitals during the last few years.
"We have been laying the foundations for this partnership carefully. For us, it's important that our partner has a functional sales network and that they are fully familiar with their home market," Parviainen says.
The joint venture operating in China is committed to purchasing dozens of robots for compounding ready-to-use cytotoxics medications from NewIcon in the next five years. For NewIcon, this will mean a turnover of nearly 20 million euros.
"In early 2018, before starting the joint venture, we signed a trade agreement with SGHT concerning ten medicine robots, three of which have already been delivered to China. We are currently negotiating for orders for our other products, as well," Parviainen says.
Funding for growth and internationalisation
For NewIcon, the new capital investment continues the long-term trend of funding the company's growth and internationalisation. For example, NewIcon used crowdfunding to collect 4.4 million euros from private investors in 2017. NewIcon's growth potential also convinced the European Investment Bank, which granted the company a loan of 8 million euros in 2016.
"Most of the loan is still waiting to be utilized," Parviainen says.
With the Chinese investment, NewIcon can develop more innovative automation solutions for the international market. The solutions make hospital medical services more efficient and improve patient safety.
"We don't plan on putting all our eggs in one basket in the future, either; instead, we will continue to also sell our products in the other markets we have chosen. In recent years, we have invested heavily in the resources, product development, productisation, and delivery network of our company, meaning we are ready for a rapid increase in demand," Parviainen says.
More information
NEWICON OY is a health technology company founded in 2007. It is the market leader in medicine storage automation for pharmacies in Finland. The company has delivered medical service automation solutions to over 100 pharmacies and hospitals in Finland, Denmark, Russia, Israel, and China. The company employs approximately 60 people. The company uses an ISO 9001 certified quality management system.
SHANGHAI GENERAL HEALTHY INFORMATION TECHNOLOGY CO. LTD (GH) is a leading medical automation supplier in China with a turnover of approximately 50 million euros. They are already delivering products to more than 500 hospitals in China. They are seeking to expand on the Chinese market, and their growth is supported by the investment company Highlight Capital.
HIGHLIGHT HEALTH INVESTMENT LIMITED is a USD-denominated investment fund that specialises in medical technology. The fund is 100% owned by HL Partners II LP and managed by Highlight Capital. More information: www.highlightcapital.com.
MORE INFORMATION
Ossi Parviainen
CEO
+358 50 549 7656
ossi.parviainen@newicon.fi
Jori-Matti Savolainen
Marketing Director
+358 (0)50 339 8730
jori-matti.savolainen@newicon.fi
Kirsi Pohjolainen
CFO
+358 50 460 6718
kirsi.pohjolainen@newicon.fi
Would you like to stay updated on the latest news? Subscribe to our newsletter.