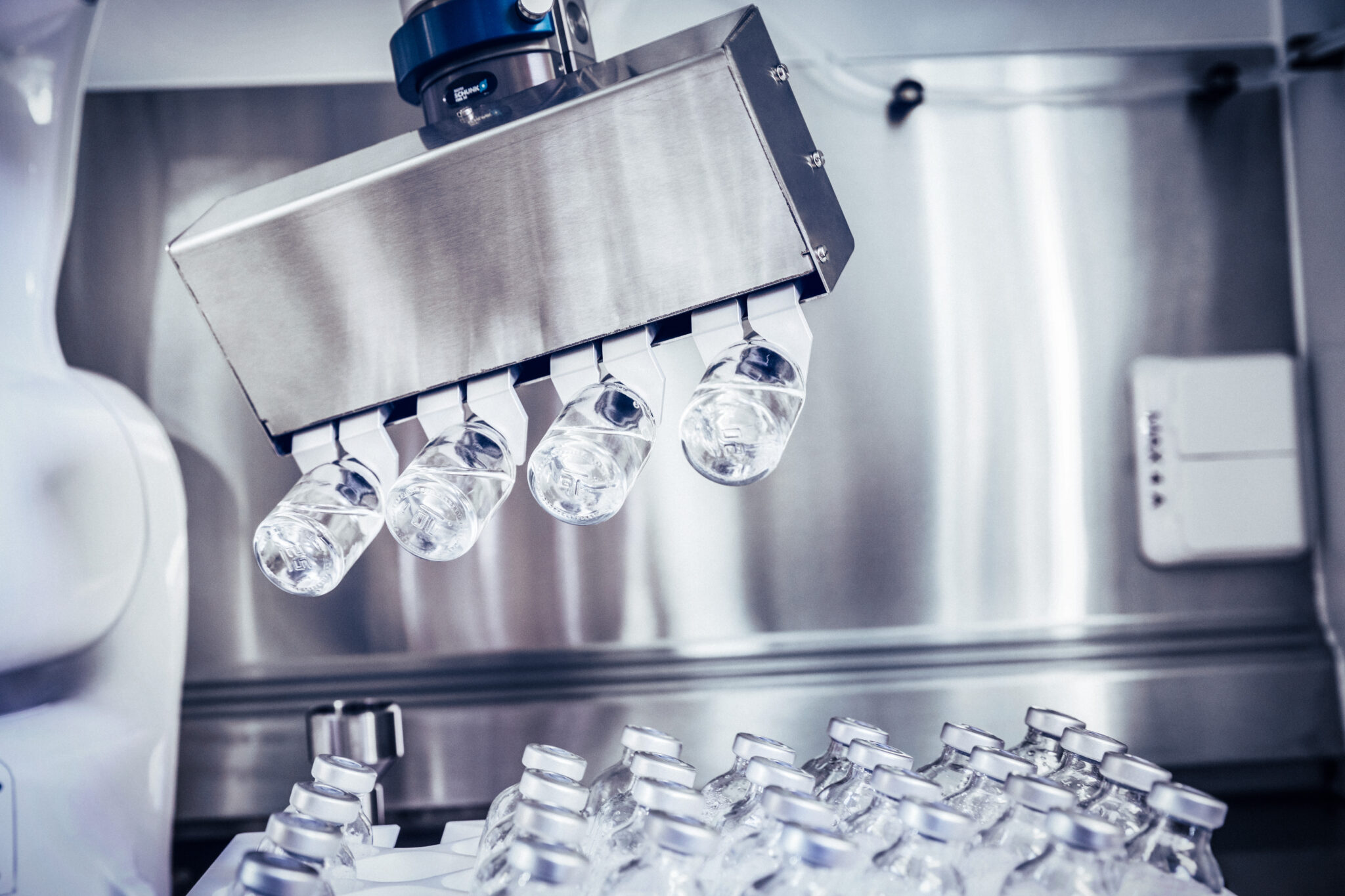 Automating the reconstitution process can have a significant impact on the overall safety and efficiency of antibiotic compounding in hospitals.
What is compounding?
In simple terms, compounding is mixing, combining, or alternating ingredients to create doses specifically tailored to a patient's needs. In a hospital environment, compounding refers to a broader process. It includes preparing, reconstitution, assembling, packaging, or labeling a drug or device.
Before the 20th century, most medicines were compounded by local pharmacists. However, during and after WW2, when medicines were needed quickly, pharmaceutical companies took up the drug manufacturing process. Since then, it has become a norm for pharmaceutical companies to produce and supply drugs to pharmacies and hospital pharmacies.
Nowadays, compounding is concentrated in hospitals and certain retail pharmacies when the medicines or exact doses cannot be found in commercially available drugs. Furthermore, manual compounding is generally preferred since the amount is small and the dose is individual-specific.
Compounding of intravenous medicines at hospitals
However, some medicines are still being compounded in mass at hospitals or wards instead of acquiring them from wholesalers. The medicines in question are typically intravenous, i.e., injected directly into the patients' veins and blood vessels.
In-house compounding is majorly preferred due to the medicines' short beyond use date (BUD). The BUD of compounded intravenous medicines is one hour to 48 hours at controlled room temperature, depending on their risk level*. Hence, it is more sustainable to purchase dry-powder vials of the same drugs and compound them to make intravenous solutions.
Moving the compounding of antibiotics to a centralized location
Antibiotics alone take up a sizable portion of intravenous medicines compounded in hospitals. University and central hospitals in Finland can produce anywhere from 40 000 to 200 000 doses of antibiotics per year. That ranges from 155 to almost 600 doses per day.
Initially, the hospital pharmacy delivers these drugs in a dry powder formulation to the medicine rooms of wards. Nurses or pharmacists compound the drugs by adding injection fluid into the dry powder vials.
However, due to the risk of errors and contamination when compounding at the ward, hospitals have taken the compounding of antibiotics to a central location: the hospital pharmacy's clean room.
The centralization of drug compounding helps reduce the risks of errors, contamination, and exposure to the drug powder at wards when there is a lack of sufficient compounding facilities and the environment is not as sterile and controlled.
Automate the reconstitution process
In compounding, reconstitution is the process of mixing and diluting the powder drug with liquid to create a desired dose before transferring them to other containers (infusion bags, infusor pumps, or syringes). Hospital pharmacies assist wards in the reconstitution of most heavily used antibiotics. It is an essential part of compounding but is also heavy, laborious, and time-consuming.
The work requires precision, focus, and a lot of repeated hand movements. Pharmacists must wear protective clothing and sit in a clean room in front of the safety cabinet for an extended period to repeatedly mix the doses in specific amounts.
Compounding pharmacists have reported suffering from wrist pain and other health issues because of the less-than-ideal ergonomics of the workbench. Due to the unique nature of the cleanroom, moving around the workbench must be minimized. This is to lessen the risk of carrying contaminants into the direct compounding area. Stiff working position and lack of movement could cause fatigue and loss of focus, increasing the risk of human errors.
Together with the lack of resources due to the labor-intensive nature of the work, many hospitals have invested in automation to create a more efficient and sustainable workflow for their compounding process and relieve their workforce of more meaningful tasks.
NewIcon provides fully automated compounding systems (IV ICON Twins) that help improve the efficiency and safety of the reconstitution process, hence, improving the overall quality of the compounded sterile preparations. The robot arms take care of the most labor-intensive tasks, which shake the powder-liquid solution to create a precise dose of antibiotics in ready-to-use vials. Errors are reduced, resources are better utilized, and the work ergonomics of hospital pharmacy staff significantly improve.
IV ICON Twins are present in most central and university hospital pharmacies in Finland.
* USP Compounding Standards and Beyond-Use Dates (BUDs), 2019. 
More information
More information about the IV ICON Twins can be found here.
Would you like to stay updated on the latest news? Subscribe to our newsletter. You can easily unsubscribe at any time.