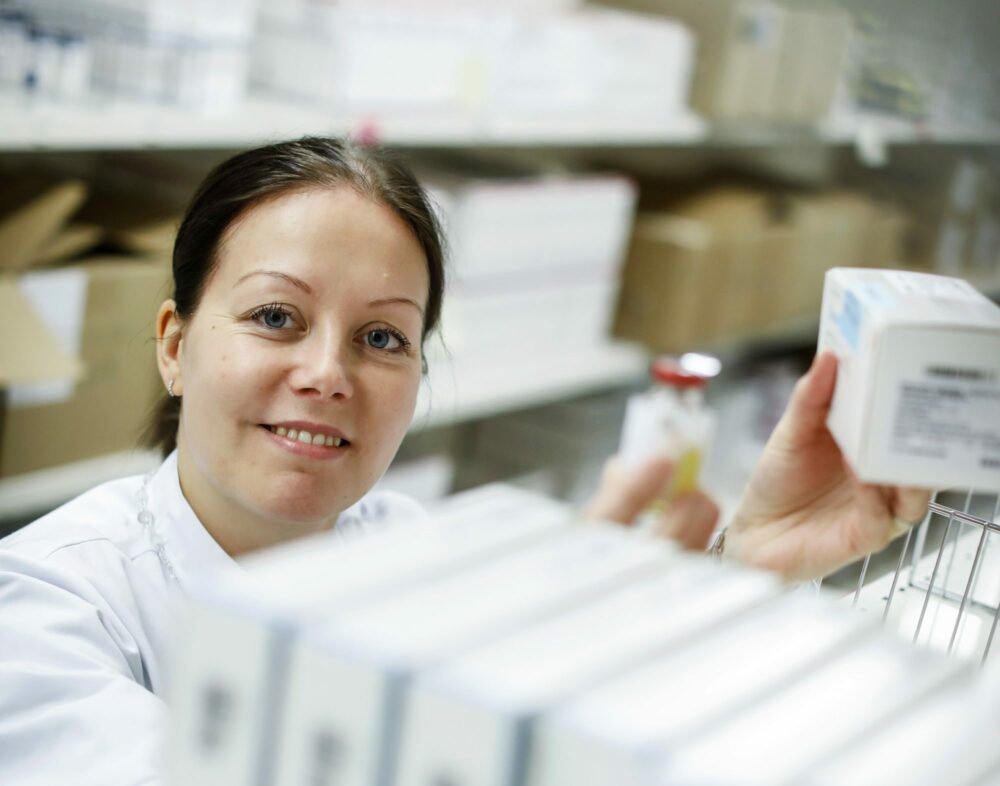 One of the most anticipated speakers of the training day organized by NewIcon for hospital pharmacy staff was Head Dispenser Anna Vilanti from the hospital pharmacy of the Central Finland Health Care District, where the IV ICON Twins compounding system has been compounding intravenous antibiotic doses already for about a year.
The training was attended by head dispensers, pharmacists, heads of pharmacy, and pharmaceutical assistants from eleven hospital districts.
The training delved into automation in the cleanroom of a hospital pharmacy. The standardized mass compounding of intravenous antibiotic doses is a topical issue in Finnish hospital districts as they are looking for new ways to enhance operations through automation. Automation also improves medication safety. The purpose of the training day was to provide multiprofessional tips for the transition.
One of the participants was Head Dispenser Antti Isotalo from the hospital pharmacy of Vaasa Central Hospital where a two-handed IV ICON Twins compounding system will be delivered during spring 2017.
"The content of the training was better than I expected. The topics were discussed in detail. Especially Anna Vilanti's speech was useful. She gave a very practical and comprehensive presentation of how their antibiotic dilution process works," says Isotalo.
Speeches were also heard from Granlund Oy concerning the introduction of new technology to cleanrooms that are in use and from the Government ICT Centre concerning the new Procurement Act and its new opportunities.
"It was interesting to hear about the innovation partner procurement procedure of the new Public Procurement Act, which may hold potential for hospital pharmacies. It was also highly rewarding to be able to discuss the business development of hospital pharmacies with colleagues, as the topic is now a burning issue due to automation projects. We use an automated dispensing systems, but are also interested in the automatic compounding of antibiotic doses," says Head Dispenser Hanna Tolonen from HUS Pharmacy.