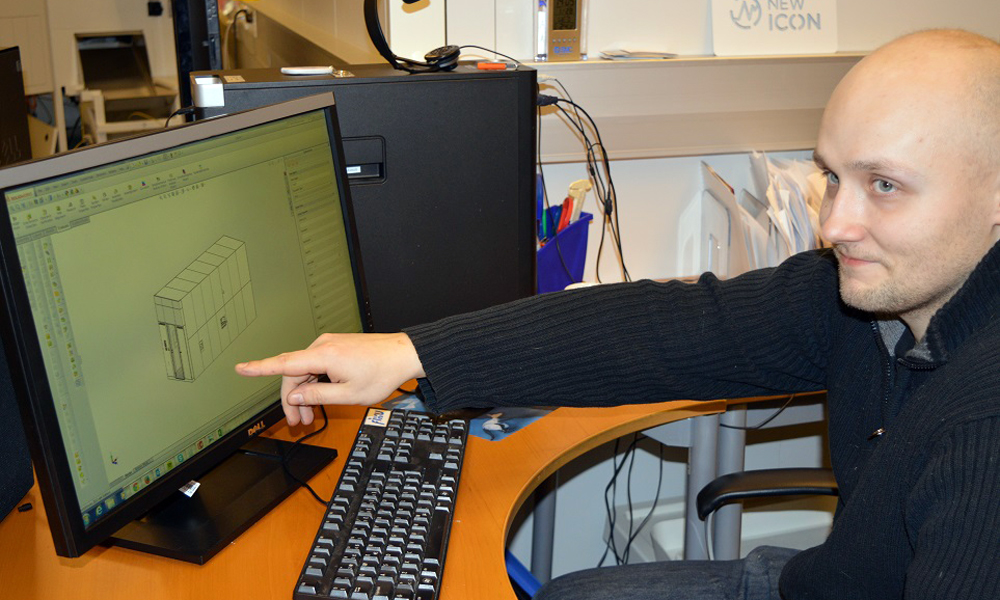 Our factory in Kuopio employs 35 professionals thanks to whom our medicine storage systems are already used by about 50 Finnish pharmacies. Our employees describe the stages involved in manufacturing Fixus.
Mechanics Engineer Tuomo Tanninen, what does your job involve?
I design component production images with the desired dimensions and system layout images according to customer needs. I determine the places of, for instance, the outlets for medicine packages and the conveyor systems. Fixu's size, specifications, and color of the cladding can be customized in many ways. The customer always receives exactly the kind of product that they want.
What is the best thing about Fixus?
The fact that they are Finnish and their adaptability.
What is the best part of your job?
It is inspiring to work in a rapidly growing company that is constantly developing something new. I also take part in product development as part of my job. I think that it is a good idea that assembly and design take place in the same facility. I can immediately see the design in practice and all information, such as the need to adjust something, travels quickly.
More information
Read more about our products:
For hospitals:
For retail pharmacies:
Would you like to stay updated on the latest news? Subscribe to our newsletter.