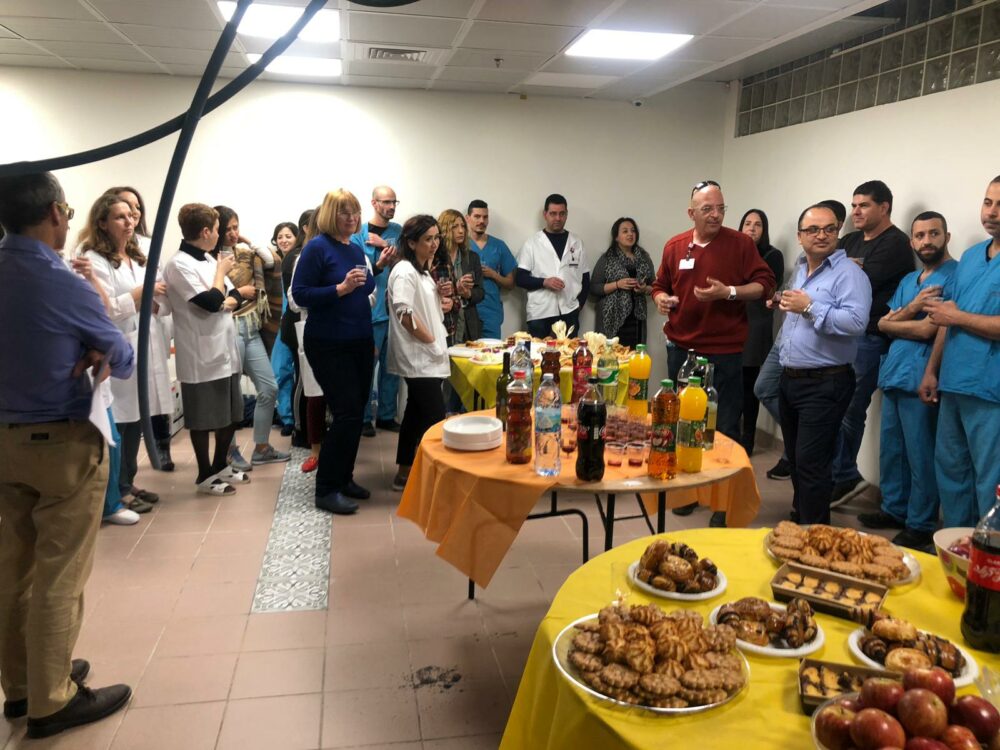 The next stage in the million-euro investment is integration with the international SAP enterprise resource planning system maintained by the Israeli Ministry of Health.
"This is NewIcon's first automation delivery to an Israeli hospital – although we have supplied to pharmacies in Israel before. Our delivery is Israel's first integration of an ADS with a hospital ERP system, enabling an uninterrupted pharmaceutical service process", says Project Manager Petri Pitkänen of NewIcon.
NewIcon's interface expertise and ability to integrate with local hospital information systems were instrumental in winning the tender in 2018. According to Pitkänen, this special expertise has been
equally helpful in ironing out the little kinks and keeping the big picture under control.
"We have taken everything as it comes, together with the Rambam staff and people of the Ministry
of Health. The ADS purchase and related development of pharmaceutical service processes has
required them to take in and adapt to many new ideas."
Finnish lessons in Israel
The Mega-Fixu was completed in NewIcon's Kuopio factory just before Christmas 2018, and was
dismantled and shipped to Haifa, Israel, in containers in January.
NewIcon sent four engineers to Rambam in the installation phase. NewIcon's distributor in Israel, Gotect Technologies Ltd, also helped with setting up the ADS at the hospital. The installation is currently in its final stages.
"The Rambam hospital pharmacy was going through a major renovation at the same time, which added a few twists to the process. Our friends in Israel learned at least one word of Finnish at the work site: "Palaveri", which means an informal negotiation in Finnish. Apparently it's something we use a lot when we need to get together and think our way around a problem", says Pitkänen with a laugh.
The first phase of SAP integration began in May 2019. The second phase will be launched and testing schedules agreed after the Israeli Ministry of Health has made certain updates to the system. The deployment of the ADS is thus dependent on the Ministry's schedule.
"If everything goes to plan with the Ministry of Health, the Mega-Fixu will be running at the
hospital by the end of the year."
Caption: The staff of the Rambam Hospital and hospital pharmacy celebrated the start of Mega-
Fixu installation in April 2019.