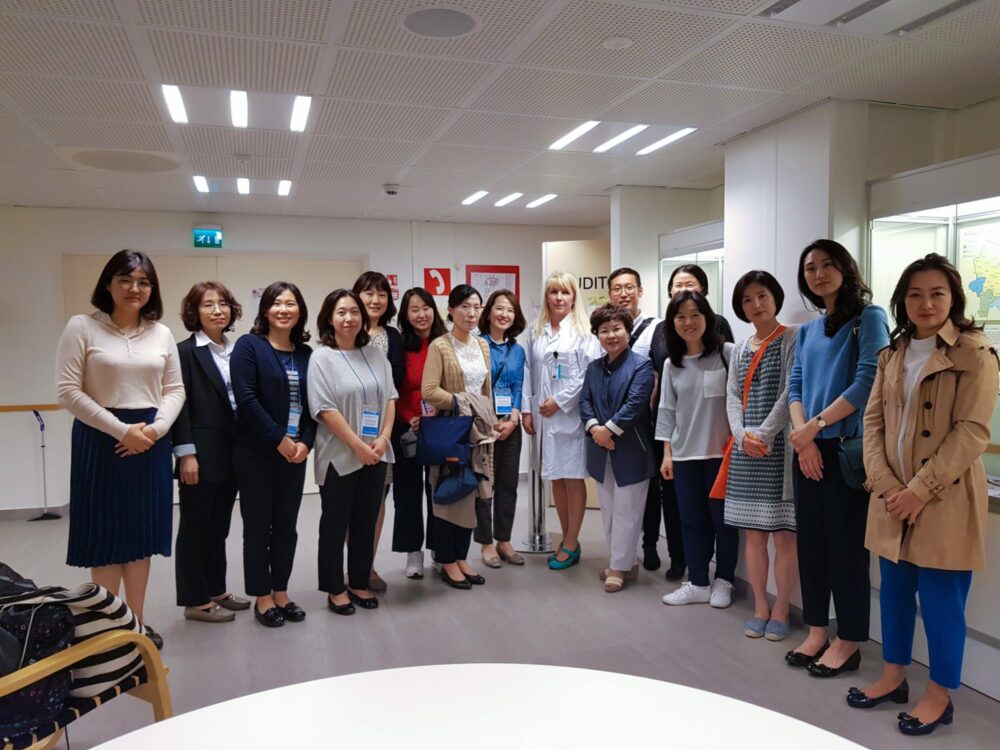 A delegation from nine Korean hospitals explored the Finnish health care system in June 2019. The delegation led by NewIcon and ICONcare by BTB Company Ltd from Korea was able to visit Finnish hospitals that have introduced pharmacy automation.
The main purpose of the visit to Finland was to get acquainted with the IV ICON Twins compounding system for intravenous antibiotics, the likes of which are not yet available in Korean hospitals. Preliminary talks have also taken place regarding a compounding system for patient-specific cancer medicines in product development at NewIcon.
"Korean hospitals aim to improve patient safety, especially when compounding intravenous medicines. This is based on a very unfortunate accident a few years ago in which young children were killed by contaminated medicines. There is definitely a desire to avoid similar accidents in the future", says NewIcon's Product Specialist Timo Huttunen.
The Korean hospital industry experts familiarised themselves with the compounding system for intravenous antibiotics at the Central Finland Central Hospital and the Kuopio University Hospital.
More on this topic in the ICON NEWS magazine issued in November 2019