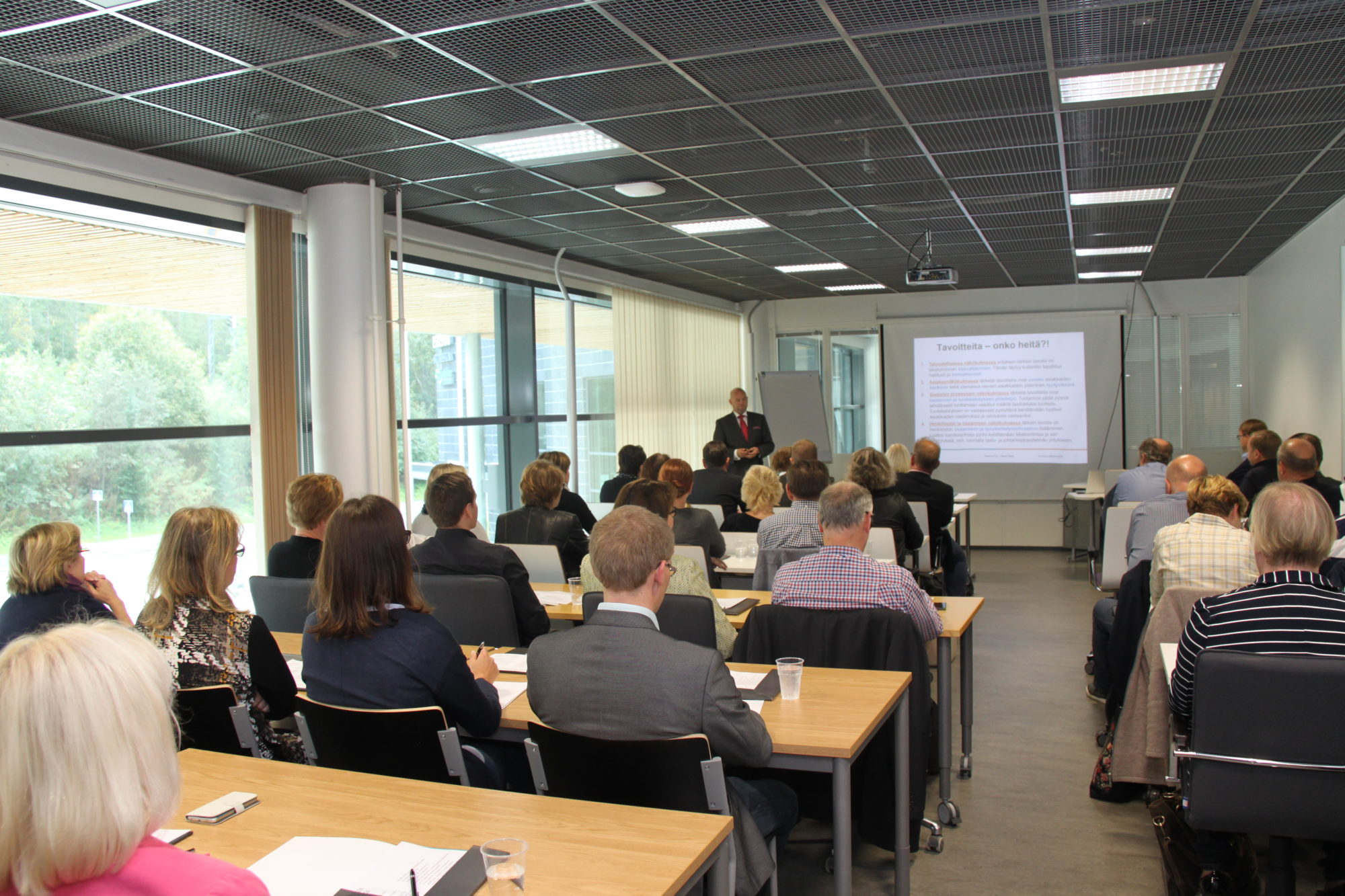 Change brings opportunity. Change requires leadership. These two well-known approaches to change were discussed during the Fixu Days organized by NewIcon from 8th–9th September.
Change management provided a link to medicine storage robots, which can prove helpful in many change processes in a pharmacy.
Pharmacists Paula Saarinen from Kuopio Uusi Apteekki and Harri Kanerva from St. Henrik's Pharmacy in Turku shared their stories of change during the Fixu Days. Both pharmacists had acquired an Iso-Fixu automated dispensing system to help guide their pharmacy through change – to support growth, for instance. Both faced the need to acquire a robot when their pharmacy moved to new, larger premises. Which is a change in itself.
The audience consisted of about forty pharmacists and head dispensers from around Finland. Among the participants was Pharmacist Päivi Pelkonen from Uusi Apteekki in Savonlinna.
"The profitability of our pharmacy has been affected by the fall of purchasing power among customers, our location in a city with a high population outflow, competitive tenders, the fall of medicine prices, and a change in customer flow caused by the move of the adjacent shop to other premises. These changes in the operating environment have made me consider moving to another city with more purchasing power and, as the volume increases, the acquisition of a medicine storage robot may prove to be worthwhile. Paula and Harri shared their experiences in a wonderfully open way," says Pelkonen.
The Fixu Days came at a good time also for Pharmacist Petteri Henriksson from Ylivieska Pharmacy. The most valuable part of the event was hearing colleagues' thoughts on change management.
"The timing of the event could not have been better for our pharmacy. We are getting storage automation near the end of the year and have begun to train our staff in terms of the changes to working methods that it will bring. We have even had a visit from a Change Coach. During the day, I became convinced that change can be managed and we too can cope with it," says Henriksson.
The Fixu Days also featured speeches by Directors Jari Osmala and Vesa Lehtinen who also work as business angels. Among other points, they emphasized the fact that leadership is communication. Pharmacists Pelkonen and Henriksson concur.
"For instance, it is a good idea to clarify to oneself and the staff why we are investing in storage automation. We do not want to speak of a robot, but storage automation. The word "robot" has a negative ring to it, as our industry is constantly bombarded with demands for profitability and efficiency. However, digitalization and automation are welcome. They free up resources for other, more relevant tasks," states Henriksson.