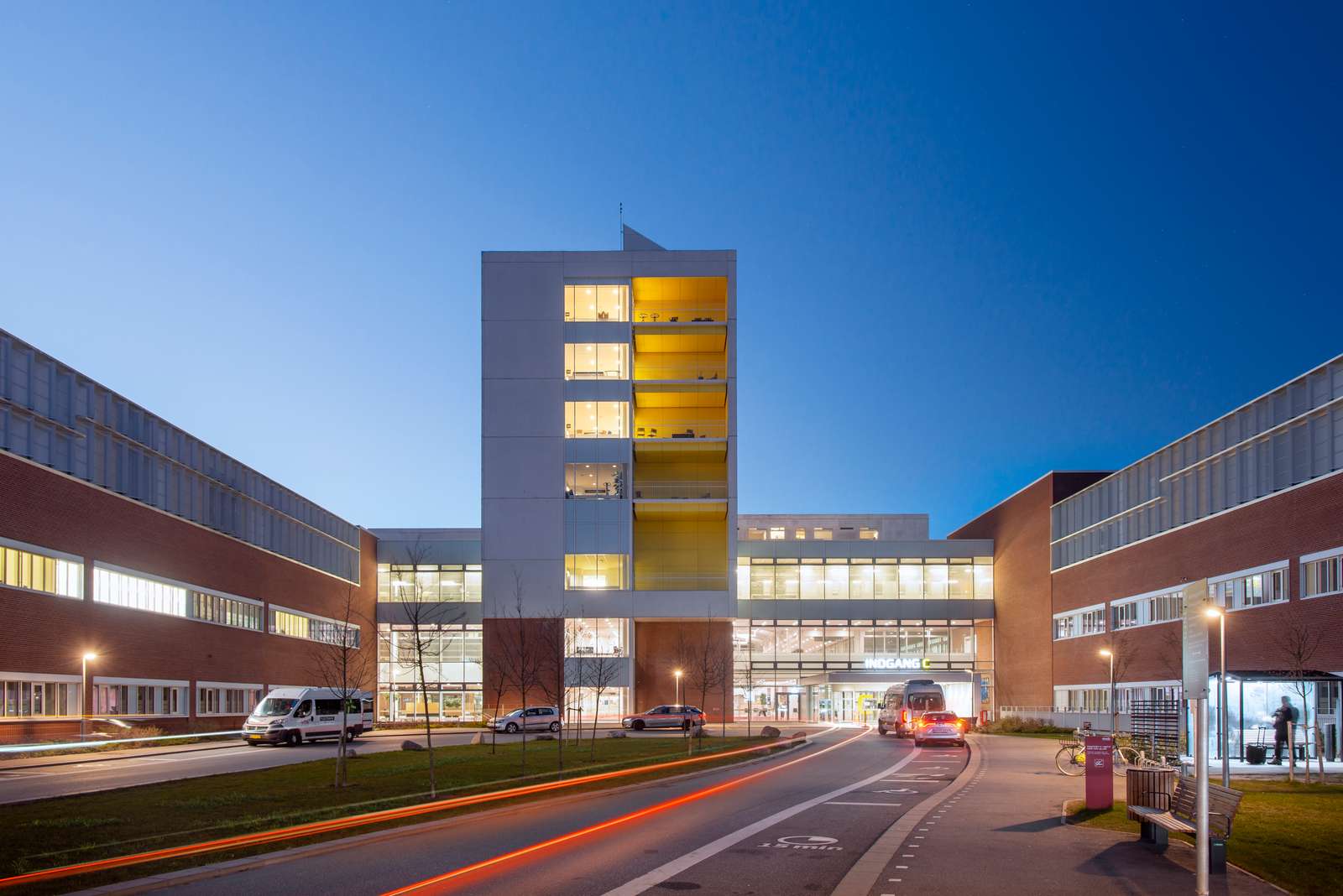 Central Denmark Region recently released the result of a tender for an Automated Dispensing System for the Hospital Pharmacy at Aarhus University Hospital (AUH).
After careful evaluation, NewIcon's Mega-Fixu automated dispensing system (ADS) was chosen for the project. The system will be installed at Aarhus University Hospital's new Hospital Pharmacy, which is currently under construction.
Exceeding customer expectations
Among the submitted proposals, the Mega-Fixu ADS proved to be "the best possible solution with excellent fulfillment based on the layout, functional, and technical requirements," according to the public announcement.
"Our proposal offered a system that would use less floor space than the customer expected. The system can fulfill the capacity requirement while leaving sufficient space for a good workflow of goods and staff. To achieve this, we have utilized not just the floor space but also the height of the space in our design," explains Jori-Matti Savolainen, NewIcon's Chief Commercial Officer.
The Mega-Fixu ADS at AUH Pharmacy will be able to store up to 100 000 packages with carefully designed conveyor belts. "The customer was also happy that the location of the crates and conveyor belts were placed exactly where they wanted to. This would help minimize unnecessary movements during the unloading and dispensing of medicines when they arrive and when they leave the pharmacy."
In the tender requirements, Central Denmark Region also emphasized the importance of an IT integration solution, the handling of Falsified Medicines Directions, and the validation process. All of which NewIcon provided excellent or very satisfactory answers to.
An important milestone for the Denmark market
"This win is a great milestone for us as it will be the first Mega-Fixu automated dispensing system installed in Denmark after entering the market five years ago. We have had success and interest from Denmark for other product lines; however, the Mega-Fixu required more effort and product refining to adapt to the market. That is why we were all excited to hear the positive news," said Savolainen.
After receiving the result, Savolainen and other staff members at NewIcon visited Aarhus University Hospital in June 2022 to meet with the customer, construction contractors, and other suppliers. According to Savolainen, it was an interesting and fruitful visit where they got to see how the construction was going and how the Mega-Fixu ADS would be integrated into the final construction plan in real life.
Photo: Aarhus University Hospital, taken by Julian Weyer and posted on C.F. Møller Architects website. C.F. Møller Architects is one of the companies in charge of the architecture for the New University Hospital in Aarhus.