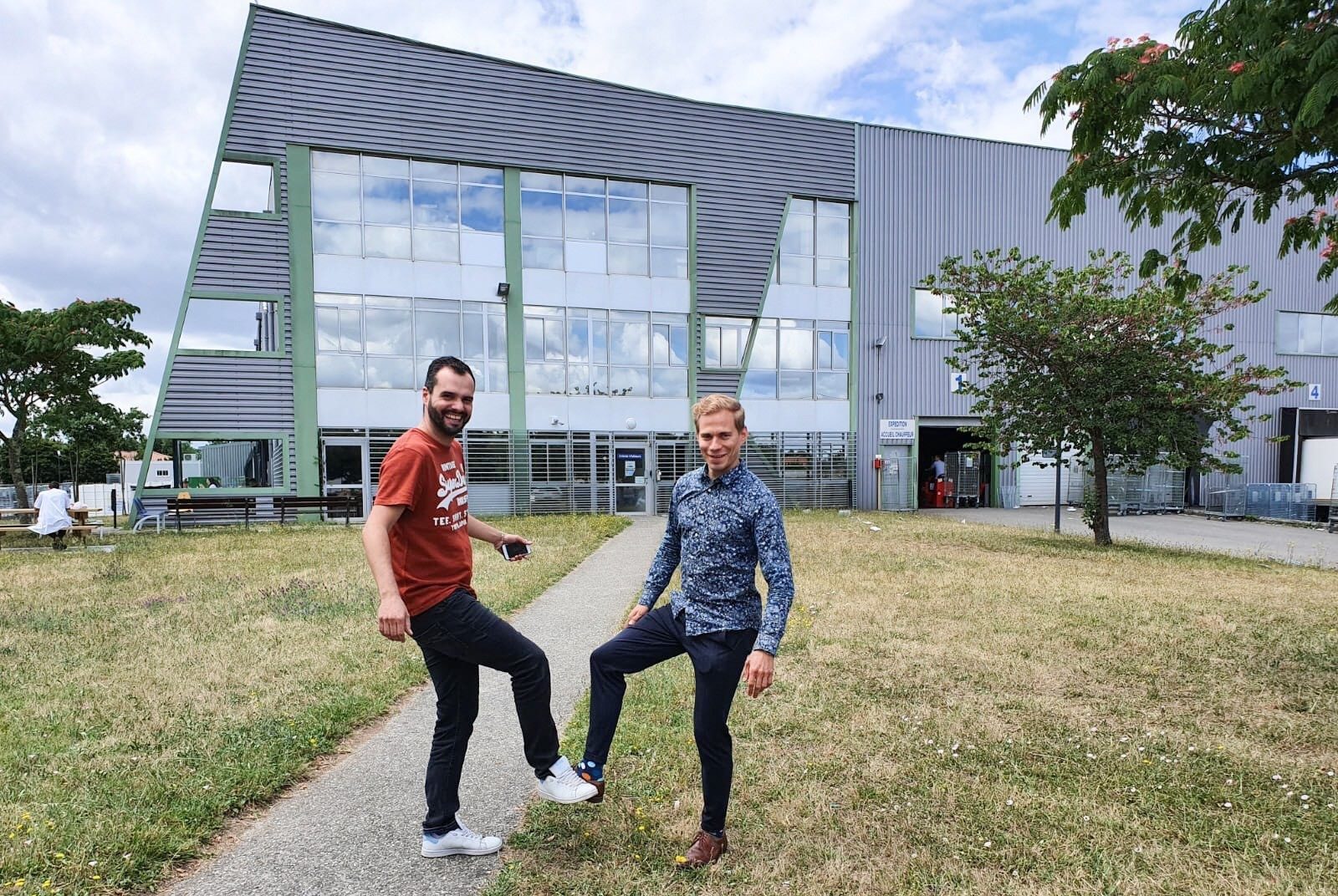 Photo: Logistics Manager Guillaume Marques and NewIcon's Product Manager Antti Vesala "shaking hands" over the deal.

NewIcon has expanded into the French market and has closed a deal to deliver a Mega-Fixu automated dispensing system (ADS) to Toulouse University Hospital. The ADS will be delivered and installed during 2021. Toulouse's Mega-Fixu will be the largest ADS in a hospital pharmacy in the world, as its size exceeds the recently installed ADS at Tampere University Hospital in Finland.
Pharmacist Gilles Vitale and Logistics Manager Guillaume Marques from Toulouse University Hospital have stated that the EU medicine serialization requirements motivated the hospital to purchase an automated dispensing system.
"Faced with the obligation to scan each pack of medication individually, we had two main options: reinforcing existing manual processes with additional manual tasks without added value or investing in automation in order to meet the scanning requirements but also to transform and therefore improve our organisations and processes."
The technological solution of Mega-Fixu influenced the hospital's procurement decision. NewIcon uses industrial robots manufactured by Denso Robotics, which are not specifically developed for pharmacy automation but are easily adaptable to a wide range of applications.
"For our needs, the poly-articulated robot used by NewIcon constitutes a technological breakthrough that is very relevant. Industrial robots allow the rest of the system to be very simple and therefore efficient and reliable. We noted that the articulated robot made it possible to read bar codes during loading much faster than on other systems. The Mega-Fixu is the only automated dispensing system able to manage our workload during normal working hours. NewIcon was also one of the few companies that was able to show us an installation identical to the one that will be installed at the hospital. For many of the other companies, we had to imagine the same thing, but bigger", Marques and Vitale explain.
Pharmacy automation is a possibility to increase patient safety and performance
Although the medicine serialization requirements are an important reason for purchasing the ADS, the hospital also has other expectations for the future with Mega-Fixu.
"The first goal is the patient safety through the minimization of human errors. Moreover, we have a lot of expectations in terms of production rate, customer satisfaction, supply chain efficiency, reliability and storage capacity, as we are running out of space on the platform. We hope that the ADS will offer user satisfaction and that it will provide better working comfort than today. The time saved should be translated into improving the quality of our supply service", Marques and Vitale state.
In Marques' opinion, automation will play an important role in the future for hospital supply chains in France.
"Pharmacy automation represents a real performance opportunity. Performance is not only a productivity perspective, we also talk about quality of life at work. Logistics are a hard context for employees, and in the long term, this has consequences on the employees' health and motivation, and therefore on the overall performance of the logistic centre. Additionally, if we think of automation as a tool integrated into a global process in order to improve it and make it reliable, we have great development potential. Beyond the supply chain, automation cannot replace humans for certain tasks that have a social context, such as nursing care", Marques and Vitale conclude.