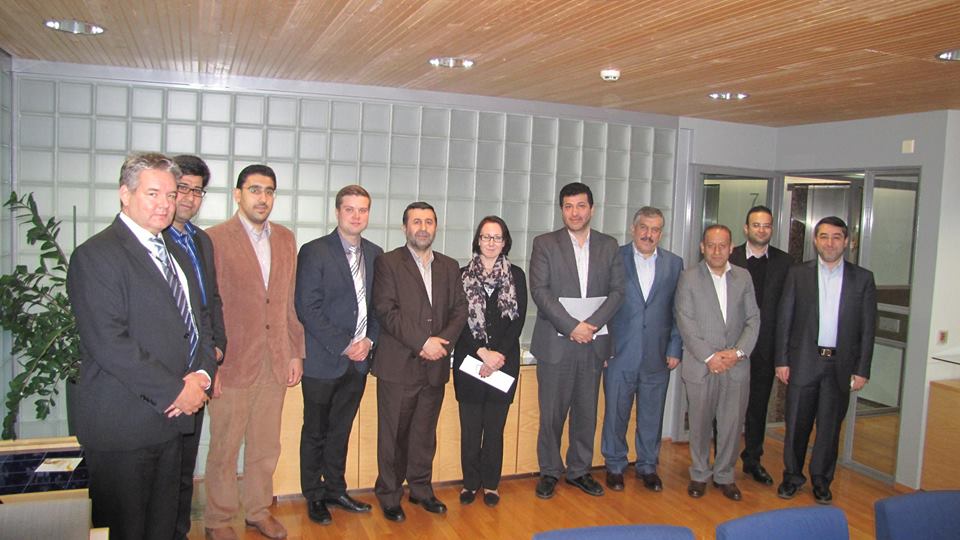 Multi-billion dollar market opening up in Iran as sanctions are lifted
As Iran is imposing constraints on its nuclear program, the economic sanctions on the country are about to be lifted. With the lifting of export restrictions, the purchasing power of the country will increase significantly and Iran will once again be able to make investments. According to United States officials, Iran has up to one hundred billion dollars of frozen assets abroad. The first delegation has just arrived from Iran to Finland, invited by health technology company NewIcon Oy from Kuopio.
During its four-day visit, the ten-member delegation composed of ministers, hospital management and construction developers will meet the Minister of Social Affairs and Health Hanna Mäntylä, among others, see the world's largest fully-automatic Mega-Fixu medicine storage system in HUS Pharmacy and the Icon smart medicine cabinets in Kuopio University Hospital KUH, and visit health technology companies in Helsinki, Lahti, and Kuopio.
"Delegations from numerous different countries are now visiting Iran, because its market is about to open. We are privileged to welcome these guests here in Finland. This shows that Finnish health technology raises interest and is highly valued. Iran has a repressed need to renew its health care system, a process that will most likely begin fairly quickly once the sanctions are lifted. A multi-billion dollar health technology market will soon open up in the country," says CEO Ossi Parviainen from NewIcon.
"We wanted to also promote the image of Finland"
NewIcon Oy, which delivers automation solutions for medicine supply in pharmacies and hospital pharmacies, quickly arranged for the Iranians to visit Finland after being informed of their needs concerning health technology.
"We are hoping for a deal, because they are able and willing to proceed quickly. The country is under reconstruction and possesses wealth in terms of natural resources, so the need for Finnish health technology products certainly exists. The lifting of the sanctions provides an opportunity for other health technology companies as well," says Parviainen.
Since the delegation was interested in Finnish health technology in general, NewIcon decided to seize the opportunity and give the group a more extensive tour of Finnish companies in addition to organizing a meeting with the minister.
"When a company gets a good start like this, it feels good to spread the joy. This allows us to take part in promoting the image of Finland and demonstrate the high standards of our health technology, which benefits our trade activities as well. We have previously worked in cooperation with many of the companies that we are visiting. Obviously, it would be great if we could deliver more extensive solutions together," says Parviainen.
More information
Jori-Matti Savolainen
Marketing Director
NewIcon Oy
Tel. +358 50 339 8730
Read more about our products:
For hospitals:
For retail pharmacies:
Would you like to stay updated on the latest news? Subscribe to our newsletter.