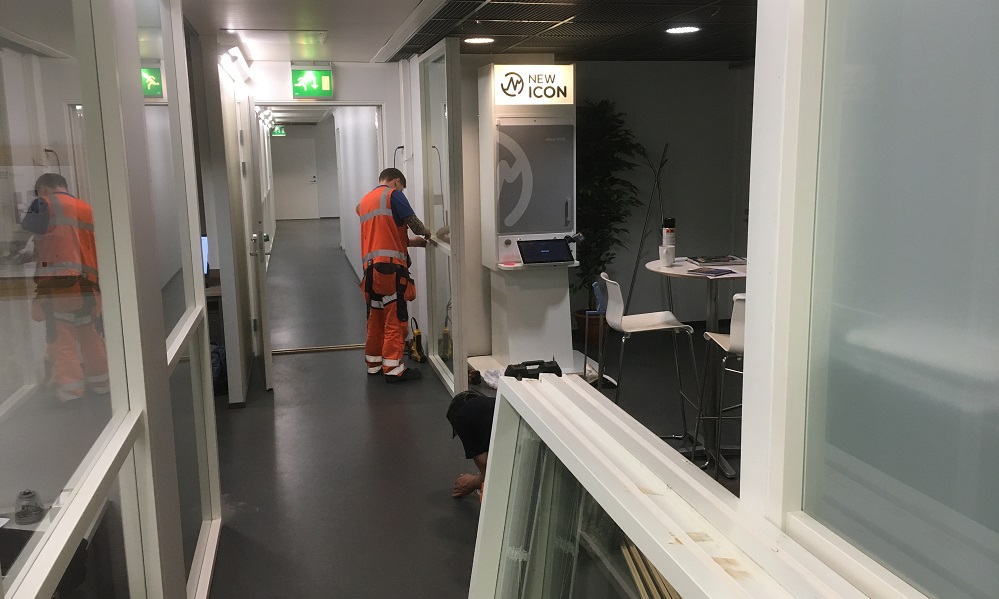 NewIcon expanded its premises in May and June, as its production facilities became too small due to the busy order book.
The company has been at Viestikatu in the Technopolis building of Kuopio for two years. Extra space has already been added five times.
"Our first expansion took place already three weeks after we had moved to Viestikatu in 2014," says Production Manager Timo Julkunen with a laugh.
As before, a new expansion was necessary due to a good order book, a rapid growth of personnel, and the reorganization of operations. During the past year, more than ten new employees have been hired. The company currently employs almost 60 people.
"Our production facilities were starting to be too small and no longer met our needs. We gained roughly 260 square meters more of continuous, high-ceilinged space for production when we relocated our break room and product development facilities. In addition, we paid special attention to the flow of goods. Our new facilities also give us 160 square meters more of office space," says Julkunen.
"We have plenty of room in these facilities. They are now even more functional and facilitate the manufacture of the various products in our product family, including very large systems."
More information
Timo Julkunen
Production Manager
NewIcon Oy
Tel. +358 50 5490125
timo.julkunen@newicon.fi
Read more about our products:
For hospitals:
For retail pharmacies:
Would you like to stay updated on the latest news? Subscribe to our newsletter.