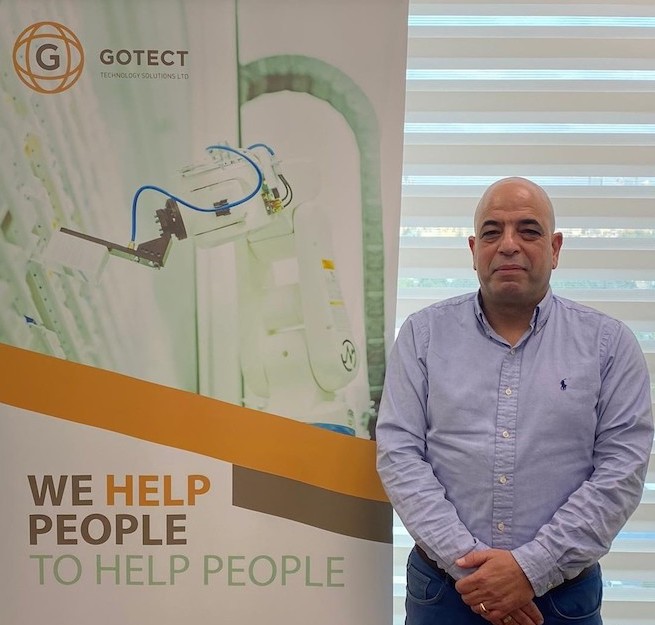 NewIcon has had fruitful co-operation with Israeli company Gotect since 2013. Everything actually started by accident – like good things often do. Living in Finland at the time, a friend of the current COO of Gotect, Zorian Kleinman, happened to encounter NewIcon's robot at a pharmacy. Mr Kleinman's friend was intrigued and enthusiastic about the technology and wanted to bring it to Israel.
Gotect Ltd is specialised in automation for hospitals and pharmacies. We characterise and analyse the professional needs of pharmacies and hospitals and adapt the most correct and efficient technological solution for their needs. Gotect leads the market in Israel in its field of expertise and is well known to most health organisations and relevant bodies in the Ministry of Health in Israel.
It takes time to win the customer's trust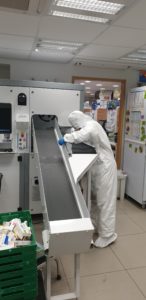 Introducing new technology and a new way of thinking is never easy. This was the case also in Israel. It hasn't been easy to convince potential customers to purchase new technology and to make major changes in their strategic plans about their pharmacies – and also to jump above regulation hurdles by communicating with the authorities to increase their knowledge and understanding of validation of the robots in order to improve the abilities of pharmacies.
Luckily, we got the chance to supply Israel's first pharmacy robotic system (to be part of a government health organisation, in accordance with the required standards) to Meuhedet H.M.O. The pilot was very successful and gained a lot of media attention in Israel, making it easier to connect with other potential customers. This truly opened up the market for NewIcon's solutions in Israel.
Our customers appreciate the reliability of NewIcon's technology and customer service, not to mention its reasonable price. Gotect's customers want to take care of their patient's health in maximum efficiency with minimum costs, and if you present them a new solution that will help to achieve this target, they will stay with you. 
The funny differences between Israel and Finland 
Doing business with a Finnish company has been very interesting for us. We have learned  that Finns have a lot of patience and often speak quietly and gently, whilst Israelis usually shout. Finns are also more precise in many things: in Finland it is practically a way of life to have holidays arranged properly and on time, whereas in Israel holiday arrangements are usually only recommended. Also, in Finland the prices are normally firmly set and you can decide to purchase or then not do so – whilst in Israel the price is only the start for discount negotiations. 
And let's not forget the climate: our winter is the Finnish summer and our summer goes well beyond normal Finnish temperatures. And the Finnish winter is really something else! The first time we arrived in Finland it was during the winter, and I forgot my coat in my suitcase. We walked down from the aircraft at snowy Kuopio airport, and before getting our luggage, I already started rethinking business in Finland – untill my brain froze…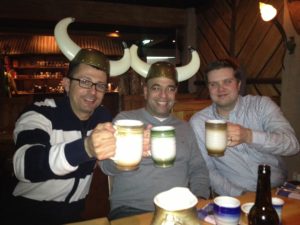 Despite such differences, we have always been on the same page with each other: our co-operation is based on mutual trust and respect. We will get stronger together and continue to lead the market in Israel with more of NewIcon's products. I also believe that in the future we may be able to serve other fields of business besides health organisations which may need and want to utilise NewIcon's technology in their operations.
Regards from Israel!
Mr. Raz Shavit
CEO Gotect Ltd
Israel