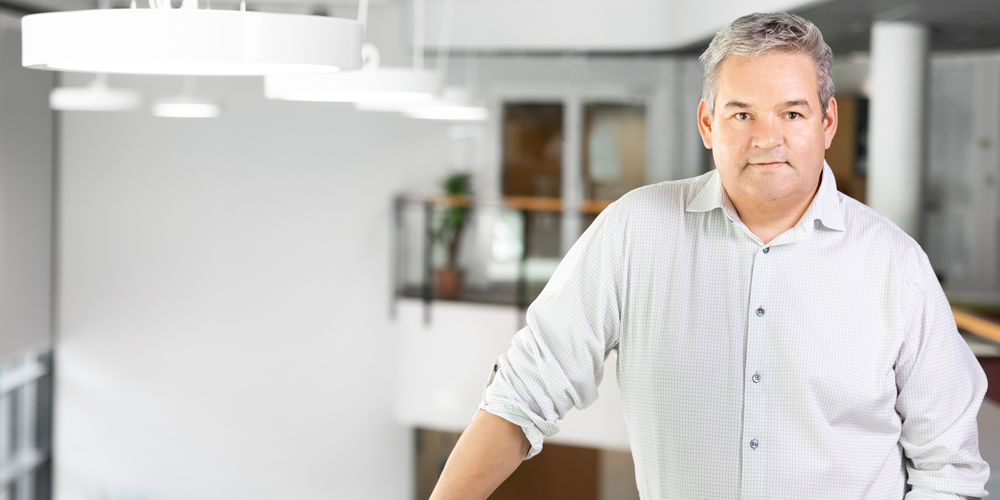 In early 2018, we reached a turning point in the decade-long history of our company. Our investments in internationalisation finally paid off as our export sales exceeded that of our domestic sales.
We made our first export deal in Russia in 2012, together with the CEO of Erja OOO, Evgeny Katkov. In issue 1/2017 of our magazine, we told you the unique story of how our partnership started when Evgeny inspired by our medicine storage robot.
An equally interesting story is the one where the Chinese market leader in medical service automation, Shanghai General Healthy Information Technology Co. Ltd. (SGHT), found us at an event where I was presenting our company to international investors.
After this crucial moment, SGHT ordered ten cytostatic compounding robots from us. We started the negotiations for a deal worth millions of euros and also decided to start a joint venture to market and sell our automation devices to hospitals in Mainland China, Taiwan and Hong Kong. The greatest outcome was that, thanks to this new partnership, the investment company Highlight Capital invested 4.5 million euros in NewIcon.
We are glad to have found a partner whose local knowledge helps us expand to a new market – and one of the world's largest, at that. While we have many great partners, making our way to other market has been surprisingly difficult. The global economic turmoil has slowed down the sales in Russia, while in areas like the Middle East, governmental bureaucracy has delayed reforms in pharmacies and hospitals.
For a growth company, it is important to be highly reactive and focus on getting results.
As we update our strategy for China, we will also evaluate and decide on which other markets we should focus our resources. Finland and the locations of our subsidiaries, Great Britain and Denmark, as well as the rest of the Nordic area, will naturally continue to be our key markets where we want to continuously meet and exceed the customers' expectations.
We have collected a timeline of our historical milestones on these pages. Some of our readers will probably recognise themselves or their organisations from these events. The milestones include the first deliveries of our products and the crowdfunding project that brought us nearly 300 new Finnish shareholders.
I must say we have had quite a journey together. And the journey goes on, with new turning points waiting in the future.