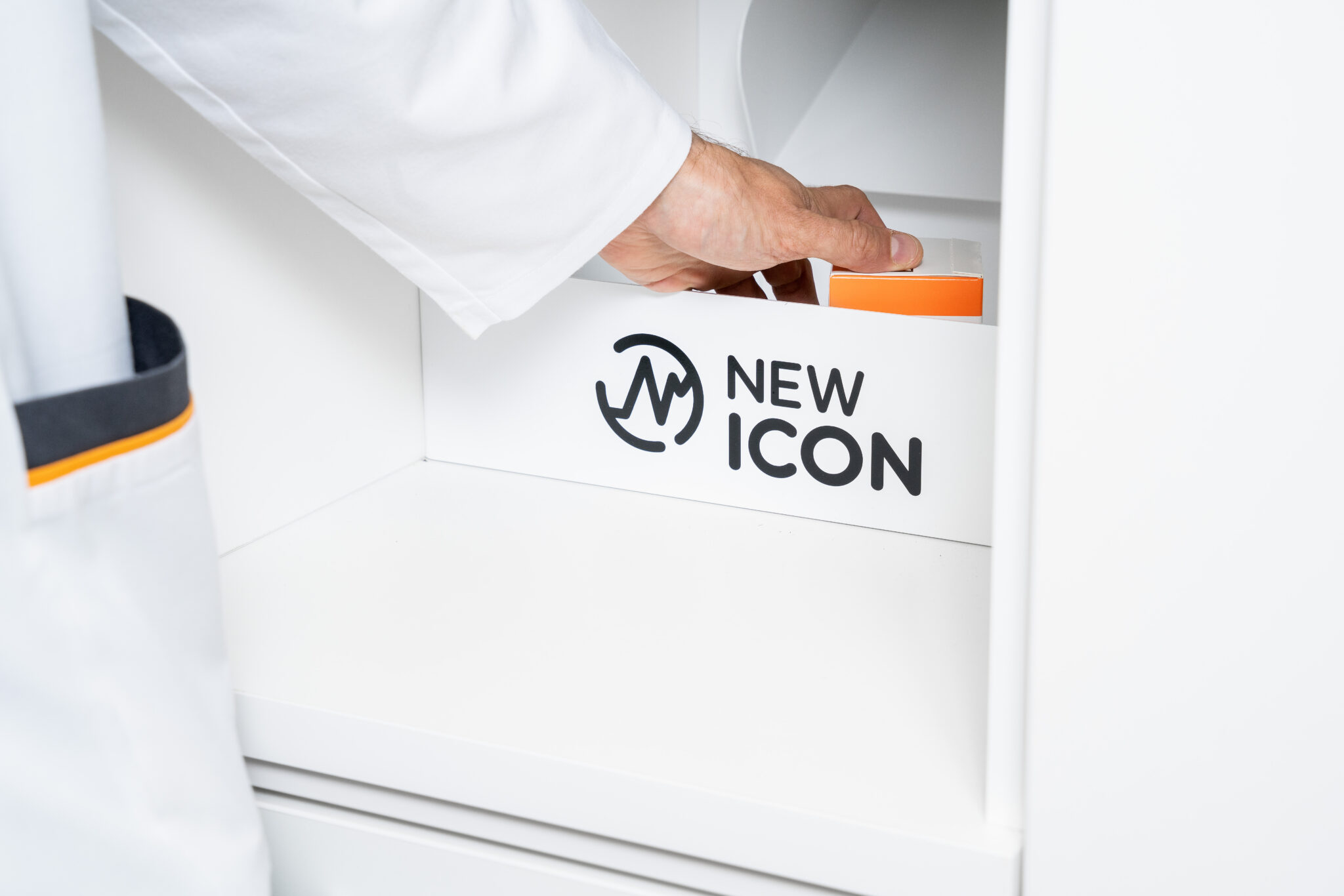 The launch of the next-generation automated dispensing system, Fixu G2, felt great because we knew what it took to reach this point. Starting the development work during the COVID-19 pandemic, when uncertainty about the future prevailed worldwide, was a bold decision by the company's management. At NewIcon, we maintained strong belief in our work despite the challenges. And now, we can confidently say that it paid off! Even experts have been convinced of the excellence of Fixu G2 and its benefits to our customers.
We emphasized customer-centricity by involving customers closely in the development process right from the start. This approach allowed us to focus our development efforts specifically on features that provide our customers with added value and help them perform their work even better. Customers presented their wishes, and at NewIcon, we listened carefully and brought those wishes to life. Fixu G2 – the answer to our customers' wishes.
Speed and space efficiency were the key features that were expected from the next-generation automated dispensing system. When looking at performance metrics, the Fixu G2 competes in a league of its own. Thanks to its space efficiency and narrowness, Fixu G2 is now suitable for pharmacies, where limited space has been an obstacle to the purchase of automated dispensing system. With a range of selectable additional features, Fixu G2 can be customized to exceed customer expectations for a small retail pharmacy as well as a large hospital pharmacy or distribution center.
We encourage you to reach out to us without hesitation. Together, we can assess your situation and create a tailored solution to meet your needs. Our services are entirely free of charge and come with no obligations. We are more than happy to provide additional information, even if acquiring automated dispensing system is not relevant right now. The information we provide can assist you in your decision-making process, whether you are considering renovating your current facilities, building a new one, or making an acquisition.
Call us, send an email, or connect on social media — We here in Kuopio, Finland, and our distributors around the world, are eagerly awaiting your contact.
Lauri Rissanen     
Sales manager (International customers)
Ville Heinonen
Sales manager (Finnish customers)
Learn more and download brochure